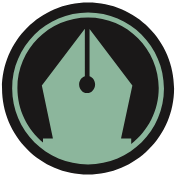 Successful people stay busy slaying in their areas of expertise. They don't have time or energy to take on a whole new focus, and why should they? That's why the best of the best—from presidents and captains of industry to pro athletes and pop divas—hire ghostwriters. A ghost has the right training and experience to harvest those ideas and stories, then transplant them from your brain to the published page. The basic process is tailored to your individual needs:
Compile and organize existing content (notes, journal entries, letters, etc.)
Identify your target readership
Conduct interviews to draw out stories, ideas, and buried information
Refine your message
Create a logical, fluid outline
Generate a first draft that clearly expresses your thoughts
Revise content into a polished draft that showcases your unique voice
Ghostwriting relationships typically last from 6-12 months. Packages can be customized to include consultation on production, publication, and platform/marketing options.
Packages
Price quotes are per project and available on request.
The Single: Non-fiction manuscripts meant to be read in a single sitting, up to 35,000 words. Suitable for short, "airplane read" type books including business thought leadership, self-help, and inspiration.
The Double: Manuscripts that provide more depth without intimidating the reader, 50,000 – 75,000 words. Mass market publications tend to hover in this range. Suitable for memoir; non-fiction professional or social manifesto, how to, and self-help/inspirational titles; and genre or literary fiction.
The Pitcher: Manuscripts that provide an in-depth examination of a subject for readers who want to immerse themselves or drink deep, 80,000 words or more. Suitable for memoir; non-fiction studies of change, innovation, or leadership; self-help/inspirational titles; and genre or literary fiction.